Susan Trumbore appointed Honorary Professor at University Jena
May 6, 2013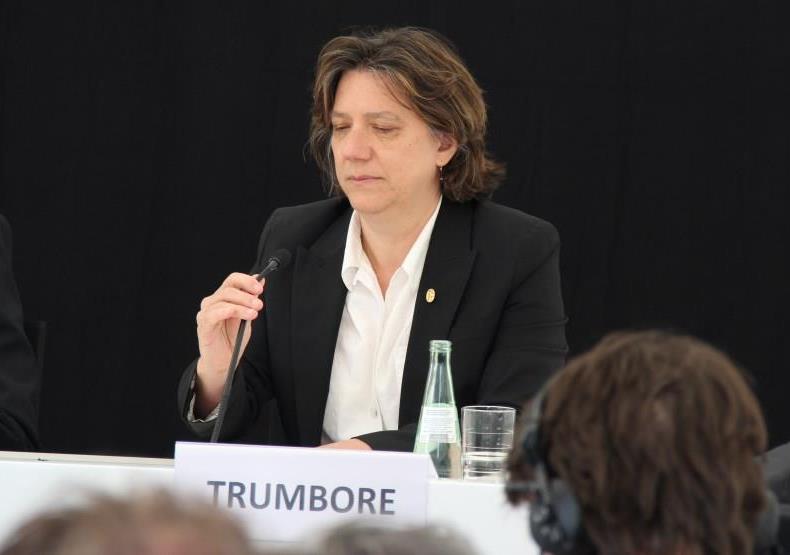 In a ceremony open to the public, Max-Planck director Susan Trumbore had now been officially appointed Honorary Professor of the Friedrich-Schiller University (FSU), Jena, on Monday, May 6th, 2013. As a recent member of the Faculty of Chemistry and Earth Sciences at FSU, Prof. Trumbore presented a review of her climate-related carbon research in her inauguration lecture entitled: "How long does carbon reside in terrestrial ecosystems?"

Susan Trumbore had moved from University of California, Irvine, to join the Max Planck Institute for Biogeochemistry in September 2009. As a new Max Planck director, she took over the department "Biogeochemical Processes" from retiring Prof. E.D. Schulze, the founding director of the institute. In 2009 she was honored with a Doctor Honoris Causa from Hasselt University, Belgium, followed in 2010 by the election as member of the National Academy of Sciences, USA.

While still holding a professorship in Irvine, CA, Susan Trumbore was also teaching at the FSU since her move to Jena. With her appointment as Honorary Professor, she is also honored for her engagement in several larger joint projects with FSU, including the highly successful international Max-Planck Research School (IMPRS) for Biogeochemical Cycles established in 2010.