Grieving for Bert Steinberg
September 23, 2015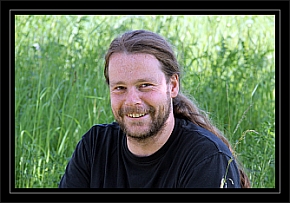 We are mourning our longtime and esteemed co-worker Bert Steinberg who was killed last week in an avalanche.

Bert Steinberg started at the institute in 2004 with his diploma thesis on the importance of earthworms for the storage of organic carbon in soils. Since 2006 he worked for the trace gas laboratory and contributed in numerous ways to our Institute's research. With his know-how and experience Bert was a key co-worker helping to establish the new trace gas laboratory for the European ICOS infrastructure. In a number of contributing roles to our Institute, including as a member of the works council, he demonstrated his great dedication.

With Bert Steinberg, we have lost one of our most valued colleagues, a compassionate man, and a valued friend.

Our thoughts are with his bereaved and friends, and especially with his three little children.