Forest emissions of VOCs
Volatile Organic Compound (VOC) emission from Amazon forests has three primary sources – soil, litter, and plants. Yet, current modeling fails to estimate the contribution of each compartment - including their potential dynamics as sink and sources - due to a lack of observational studies with integrative approaches and to a non-representation of biodiversity. Our research group investigates forest emissions of VOCs in the continuum soil-forest-atmosphere. By integrating emissions with functional ecology and atmospheric transport, we aim to progress with better VOC emission modeling and shed light on the forest-atmosphere interactions mediated by VOCs in non-disturbed and disturbed forests.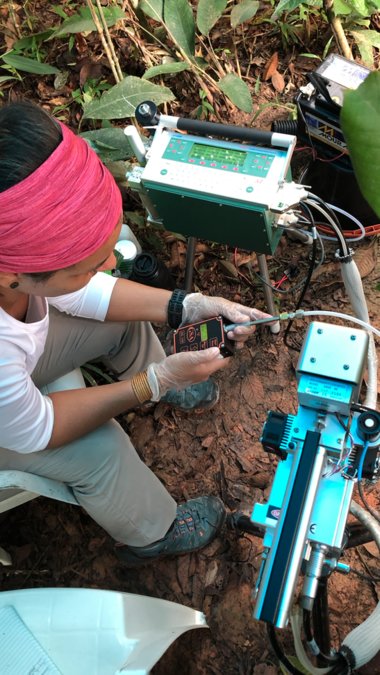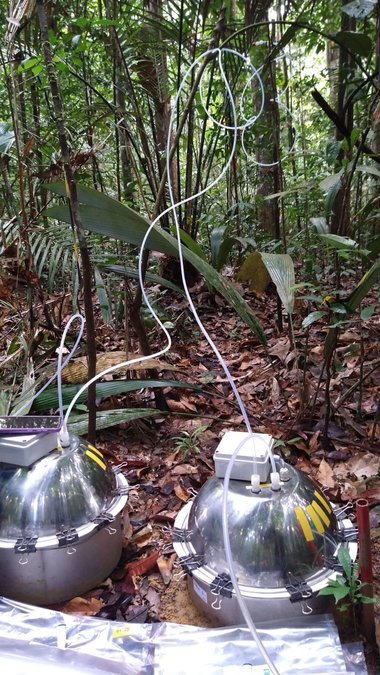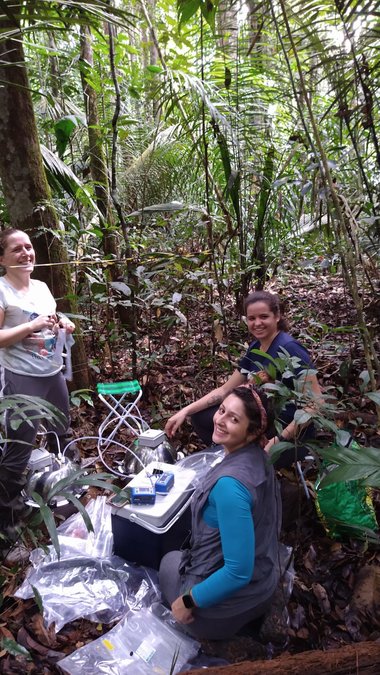 For the ATTO+ phase, we have three main goals:
Development of a bottom-up approach to characterize the VOC emission, with measurements of emissions from soil, litter, and plants.
Improvement of a top-down approach for the characterization of VOC emissions, with UAV measurements and remote sensing.
Scaling and interpreting the collected data (1 and 2) in combination with tower measurements to optimize VOC model developments (MEGAN).

Team
Team members at MPI-BGC
Team members at INPA
Anna Carolina Martins Moraes
Doktorandin