Dryland ecosystem processes
Studying vegetation-soil dynamics in drylands
Background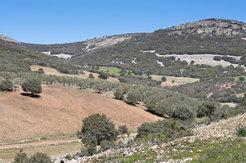 Drylands cover 46% of the global land area and are home to three billion people, but they are also extremely sensitive to climate variations and land use changes. In particular, increasing climate extremes (heat and drought) and human activities (over-grazing) may exceed the tolerance limit of human, vegetation or livestock in drylands, thereby accelerating land degradation, biodiversity loss, water and food shortage. Reducing these severe consequences requires a mechanistic understanding and modeling of dryland ecosystem processes in a changing environment.
Objective
In the framework of a collaborative project between Max Planck Institute for Biogeochemistry (MPI-BGC) and Chinese Academy of Sciences for Research Center for Eco-Environmental Sciences (CAS-RCEES), this project group is established to improve our understanding of the processes that govern dryland vegetation dynamics (growth, mortality, and turnover) and their interactions with soil carbon dynamics, providing a mechanistic basis for understanding and modeling the carbon cycle of dryland ecosystems in a changing world. Specially, we aim to: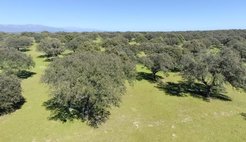 identify key traits and processes that determine forest productivity and resilience to extreme events;
identify environmental and biological factors that determine carbon turnover time of vegetation and soil.
Approaches
The project group combines state-of-the-art laboratory protocols like analysis of primary and secondary metabolites (i.e. LC/GC-UV/MS) and isotopes (13C,14C, 18O), with field experiments (e.g. rainfall manipulation) and techniques (e.g. isotopic labeling).