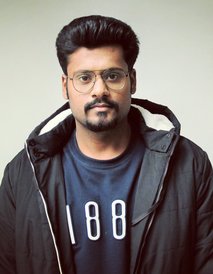 Sarosh Alam Ghausi
Doctoral Researcher
Curriculum Vitae
Education:
2020 - Present: Ph.D at Max Planck Institute for Biogeochemistry, Germany
2018 - 2020: Masters in Water resources from IIT Bombay, India
2014 - 2018: Bachelors in Civil Engineering from AMU, India
Research Interest:

My research interest includes Hydrology, Extreme events and Land-Atmosphere interactions. I am currently working on using thermodynamic limits as a constraint to understand surface-atmosphere exchange. 


Journal Publications:
Ghausi, S. A., & Ghosh, S. (2020). Diametrically opposite scaling of extreme precipitation and streamflow to temperature in South and Central Asia. Geophysical Research Letters, 47, e2020GL089386. https://doi.org/10.1029/2020GL089386.
Ghausi, S. A., Ghosh, S., and Kleidon, A.: Break in precipitation – temperature scaling over India predominantly explained by cloud-driven cooling, Hydrol. Earth Syst. Sci. Discuss. [preprint], https://doi.org/10.5194/hess-2022-154, in review, 2022.
Book/Chapters:
Ghausi, S.A., Muzzammil, M. (2021). Grey Water Characterization and Its Management. In: Jha, R., Singh, V.P., Singh, V., Roy, L., Thendiyath, R. (eds) Water Resources Management and Reservoir Operation . Water Science and Technology Library, vol 107. Springer, Cham. https://doi.org/10.1007/978-3-030-79400-2_21
Conferences:
Ghausi, S. A., Kleidon, A., and Ghosh, S.: Radiative cooling by clouds affects the precipitation - temperature scaling derived from observations, EMS Annual Meeting 2021, online, 6–10 Sep 2021, EMS2021-108, https://doi.org/10.5194/ems2021-108, 2021.
Ghausi, S. and Kleidon, A.:  How much of the surface energy partitioning can be explained by controls imposed by thermodynamics?, EGU General Assembly 2022, Vienna, Austria, 23–27 May 2022, EGU22-4528, https://doi.org/10.5194/egusphere-egu22-4528, 2022.
Ghausi, S. A., Kleidon, A., and Ghosh, S.: Attributing the negative scaling of extreme precipitation with temperature over India to cloud radiative cooling during the monsoon season, EGU General Assembly 2021, online, 19–30 Apr 2021, EGU21-7902, https://doi.org/10.5194/egusphere-egu21-7902, 2021
Kleidon, A., Renner, M., Panwar, A., and Ghausi, S. A.: Understanding land surface-atmosphere interactions at the diurnal scale from energetic and thermodynamic constraints, EMS Annual Meeting 2021, online, 6–10 Sep 2021, EMS2021-107, https://doi.org/10.5194/ems2021-107, 2021
Distinctions:
Innovative Student Project award at Master's level by Indian National Academy of Engineering (INAE) - 2020

Prof. UC Kothyari Best Master's Thesis Award by Indian Society of Hydraulics (ISH) - 2020

Best Paper Award at HYDRO 2018 International Conference - 2018