Optimizing the classification scheme for Arctic wetlands to better understand their role in the Arctic carbon budget
Lead: Kseniia Ivanova
Optimizing the classification scheme for Arctic wetlands to better understand their role in the Arctic carbon budget
Wetlands play an pivotal role in maintaining the balance of the carbon budget of the Arctic. There are various types of wetlands, each of them with individual physical characteristics, including e.g. hydrology and vegetation, pH or peat type, that determine their feedback with climate and the exchange of greenhouse gases. Based on biogeographic classifications, there are at least ten different wetland types to be differentiated in the high Northern latitudes.
In spite of this pronounced variability in wetland characteristics, most land surface models only differentiate a few types of Arctic wetlands, or sometimes even just a single one. This is owed to the fact that information on Arctic wetlands is very sparse, so there is little data to calibrate models against. To effectively represent the contribution of wetlands in the Arctic carbon cycle in these models, it is therefore important to find a balance between taking into account the diversity of wetlands, their different roles in the carbon balance, and the information which is readily available.
To improve upon this situation, this project plans to develop new wetland classifications that reflect an ideal compromise between Arctic wetland carbon cycle process variability and the information that is available to represent these wetlands in land surface models. For this purpose, a database was created using published research on Arctic wetlands, covering carbon pools and fluxes from 1988 to 2019. The primary method for collecting data was through flux chamber techniques, while also some eddy covariance measurements were considered. The database includes information on the study sites, CH4, and CO2 fluxes. However, for some of the important control parameters, such as e.g. permafrost depth, pH, and water table level, there is only little data available across the network of observation sites. To address this, remote sensed data was also included, even though it is often less accurate.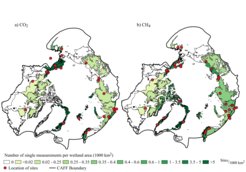 Using statistical analysis, the database will be divided into wetland categories based on CH4 and CO2 flux fingerprints and their response to environmental factors. The results of this classification can be applied to various modeling studies by selecting the most appropriate scheme based on the desired number of categories.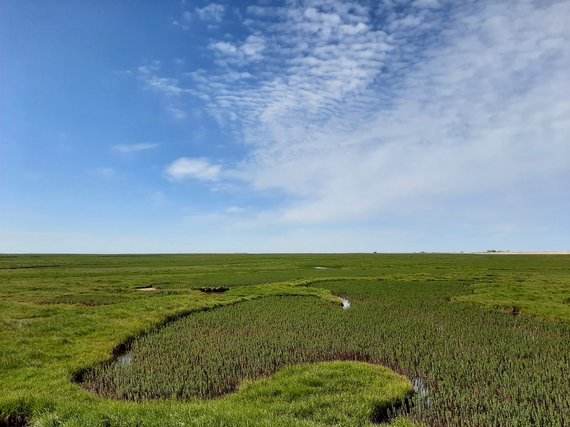 Salt marshes in the European tundra (Nenets AO, Russia).© Kseniia Ivanova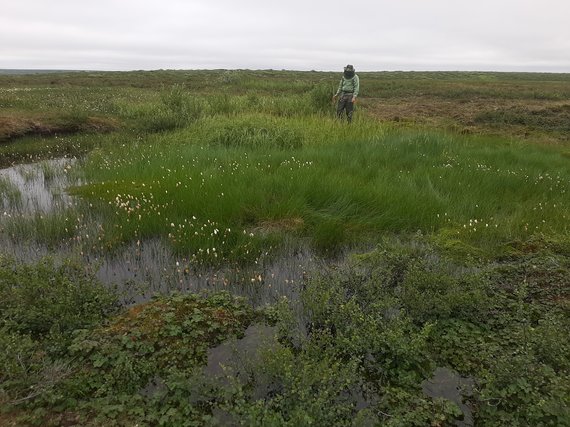 A pond with cotton grass (Eriophorum sp.) and sedge (Carex sp.) in the middle of the palsa mire in the East European tundra (Nenets AO, Russia). ©Kseniia Ivanova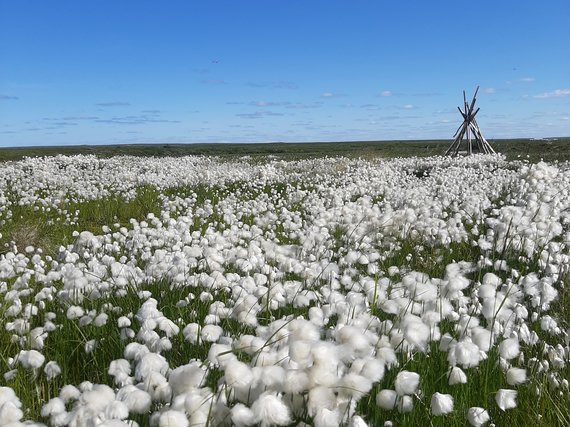 A plant community of cotton grass (Eriophorum vaginatum) at thereunder grazing site. ©Kseniia Ivanova