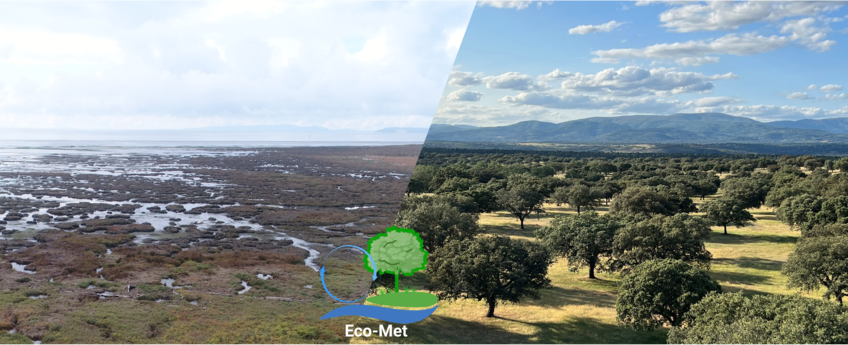 Eco-Meteorology group
Dr. Sung-Ching Lee
Mission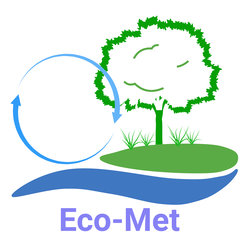 The Eco-Meteorology Group (Eco-Met) aims at improving the understanding of the interactions and feedbacks between climate, environmental changes, nutrient availability and the biogeochemical cycles of carbon, nitrogen, and phosphorus. To this end we combine tools and approaches from biometeorology and biogeochemistry such as eddy covariance flux observation, field manipulation experiments, soil and plant analysis, and proximal/remote sensing techniques. With a global focus, the group investigates the biosphere-atmosphere interactions by contributing to and analyzing globally distributed datasets (e.g. FLUXNET database, remote sensing products) using data-mining and model-data integration techniques. Exploiting this generalized information, our final goal is to enhance the description of the response of biosphere's element cycling to climate variability in state-of-the-art global terrestrial biosphere models and up-scaling approaches.
Focus Areas
Focus #1: Climatic and environmental controls on ecosystem-atmosphere energy and mass exchanges:
Eddy covariance measurements of mass-energy exchanges between terrestrial ecosystems and the atmosphere;
Characterization and partitioning of water fluxes;
Impacts of nutrient availability on carbon and water fluxes;
Contribution to and analysis of large dataset (e.g. FLUXNET database);
Focus #2: Phenology and Ecosystem Processes
Interactions and feedback between climate and land surface phenology;
Understanding the relationship between phenology and water cycles;
Development of tools for the measurements of land surface phenology;
Focus #3: Remote Sensing of Ecosystem Function
Understanding the information about photosynthesis, ecosystem functioning and stress encoded into hyperspectral remote sensing observations and sun induced fluorescence (SIF);
Evaluating factors affecting hyperspectral and SIF signals at different temporal scales;
Evaluating drivers of the photosynthesis-SIF relationship in climate manipulation experiments;
Recent News
September 2023
On August 30, our BGI department held annual retreat and it was the first time that Laura and Arvind presented posters showing their PhD projects, exciting! Also, our group hosted a visitor, Alex, from PSInet. We discussed how water potential information can help us understand better about plant responses to drought and heat stress. And, Sinikka will supervise a BSc student to establish soil retention curve for Majadas de Tiétar. This will allow us to convert long-term soil water content measurements to soil water potential, and hence to better simulate C fluxes under dry conditions.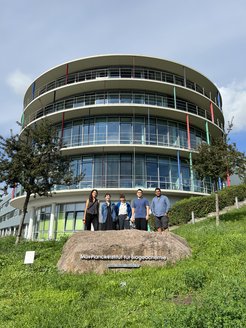 July 2023
This summer, the Eco-Met group attended the exciting FLUXNET conferece in Brno, Czech Rebplic (beautiful city!!); it has been five years since it happened last time. This is first time that Laura and Arvind attended a conference in person and they presented their poster. Sinikka gave a talk on using eddy covariance to capture non-rainfall water inputs. We also had great discussions with very nice people and finally met Kazu and Youngryel, who travelled all the way to Europe.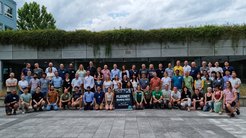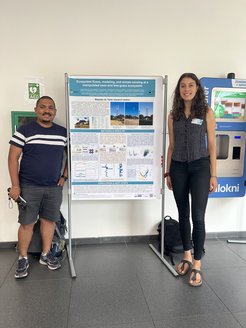 March 2023
In March, the Eco-Meteorology group has been very busy. First, we had a new PhD recruitment round (update coming soon!).
Second, we hosted a workshop on "Ecosystem-atmosphere interactions and nature-based climate solutions" with 12 invited external speakers (the first photo below). We had great talks and discussions with wonderful people and formed further collaboration on this topic!
Third, with all the new members and collaboration with the dryland ecosystem processes group, we went to Majadas de Tiétar meeting old firends and new collaborators (the second photo below). Excited about incoming research work.
Last but not least, the Eco-Meteorology group is featured by the member spotlight in the brand new FLUXNET newsletter, Issue No. 1.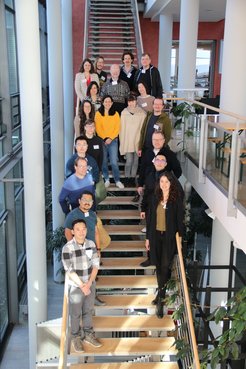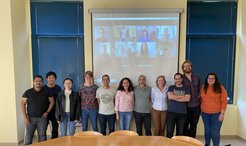 February 2023
The Eco-Met group has the first ever group photo in the beginning of 2023! We welcome Laura, who started her PhD in this January, and Arvind, who started his PhD in this February. Sinikka is moving forward for her PhD with a great momentum after coming back from her parental leave and she'll present her work at EGU. Stay tuned!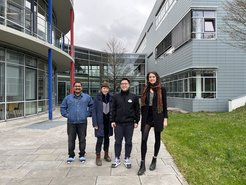 May 2022
The group has a new group leader!
To continue and re-design the successful research group Biosphere-Atmosphere Interactions and Experimentation previously led by Dr. Mirco Migliavacca (currently at the European Commission's Joint Research Centre) and Dr. Tarek El-Madany, Dr. Sung-Ching Lee joined the group as a new group leader. The new group will continue running the existing research site at Majadas de Tiétar, a semi-arid tree-grass ecosystem, and hence better understand the relevant understudied and unknown processes for dryland ecosystems.
Besides this, the new group has great interest in establishing coastal wetland ("Blue Carbon") research in Germany, particularly in the Wadden Sea area. Unlike upland ecosystems, the exchanges between coastal ecosystems and the atmosphere are not only controlled by bio-meteorological variables but regulated by unique features such as salinity, tidal movements, and wind advections.
To reflect the new directions, the name of the group has been changed from Biosphere-Atmosphere Interactions and Experimentation (BAIE) to Eco-Meteorology (Eco-Met).
Experiments