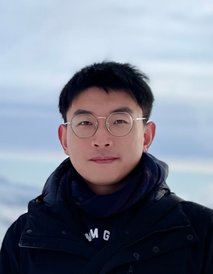 Project Leader
Main Focus
My main focus includes the water cycle, hydrological extreme events, and their interactions with terrestrial ecosystems and climate systems. I specialize in the development of knowledge-integrated machine intelligence systems that effectively incorporate diverse scientific knowledge and extensive Earth data into deep learning models for causal understanding.
Research interests
Methodologies of scientific machine learning, explainable AI, physics-AI hybrid systems, and causal inference.

Coupling and feedback mechanisms between the hydrological cycle and Earth system components.
Predictability, attribution, and impacts of extreme hydrological events.
Intelligent methods (such as data crowdsourcing, opportunistic sensing) for enhancing Earth system data.

Curriculum Vitae
Research Experience
2023 -             ELLIS Unit Jena Group Leader at Max Planck Institute for Biogeochemistry
2021 - 2023   Postdoctoral researcher at Helmholtz Centre for Environmental Research
2016 - 2017   Research Assistant at Southern University of Science and Technology
Education
2017 - 2021   Ph.D at National University of Singapore
2013 - 2016   M.Sc at Beijing Normal University
2009 - 2013   B.Sc at Wuhan University