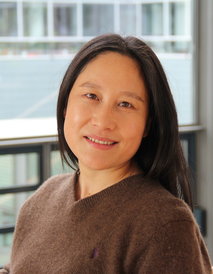 © S.Héjja/BGC
Main Focus
My research focus on understanding and modelling the impacts of global change (such as extreme events) on vegetation dynamics in terrestrial ecosystems, like vegetation phenology and tree mortality. Currently, I am responsible for employing machine learning techniques to investigate and simulate tree mortality and carbon losses (CALIPSO, https://calipsovesri.org).  
My research interests include:    
Tree mortality and carbon loss

Vegetation phenology

Extreme events
Machine learning
Curriculum Vitae
Education
PhD (2019) in Physical Geography, Peking University, Beijing, China ("Climate drivers and process-based modelling of trees' autumn phenology in temperate northern China")
Joint PhD (2018), Université Paris-Sud, Paris, France ("Developing process-based model to simulate autumn leaf senescence of deciduous trees")
MSc (2014) in Meteorology, Institute of Geographic Sciences and Natural Resources Research, Beijing, China ("The responses of spring phenology to temperature changes and the related mechanism in China")
Research Experience
PostDoc scientist (2021 - present) at at the Max Planck Institute for Biogeochemistry – Department of Biogeochemical Integration, Jena, Germany. 
Lecturer (2019 - 2021) at Nanjing University of Information Science and Technology, Nanjing, China.
Awards
2021 Sino-German postdoc scholarship
2020 "Dual creative doctor" talent program of Jiangsu Province 
2018 Model student of academic records, Peking University 
2013 National scholarship for graduate student, Chinese academy sciences