Flow injection analysis
With flow injection analysis (FIA), our laboratory is able to determine important nutrients from water samples and soil extracts in addition to elements, sum parameters and various ions. This method, which originates from analytical chemistry, for the routine determination of various analyte concentrations is used by us to measure ammonium, nitrate, nitrite and phosphate. The proportions of the nutrients in question in the sample are determined by photometric detection after colour reaction of the analytes.
For measurement, the liquid sample material is transferred into glass tubes and placed on the autosampler of the measuring instrument. By injecting the sample into a continuous carrier stream, the analyte is dispersed. At the same time, reagents are added in a prescribed sequence, which react with the sample and generate a signal that is in a certain relationship to the concentration of the analyte. The resulting concentration profile is detected using various photometers.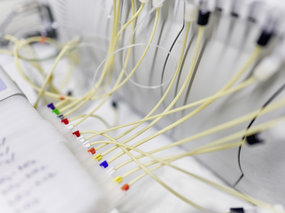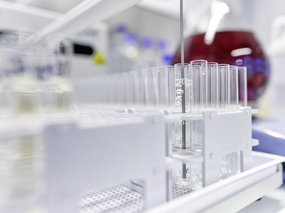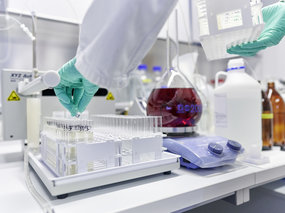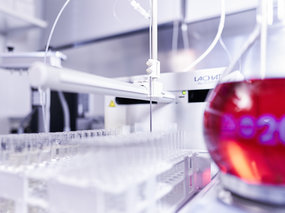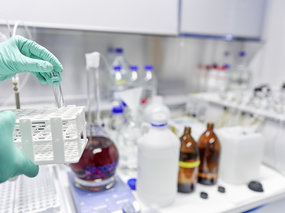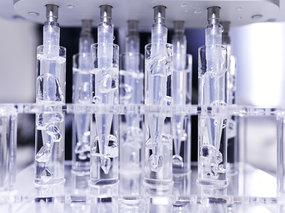 Our 5-channel system enables the simultaneous determination of the 5 most important biogeochemical nutrients: ammonium, nitrate, nitrite, phosphate and sulphate. With the help of a peristaltic pump, the injected sample is passed through the entire system in the eluent flow. Ammonium is determined by the gas diffusion method and measured photometrically at λ = 590 nm. Nitrite is detected after formation of a red azo dye at λ = 520 nm. Nitrate is reduced to nitrite using a cadmium column before photometric determination and subsequently also measured as a red azo dye at λ = 520 nm. Phosphate is quantified as a blue coloured molybdate complex at λ = 880 nm. By comparison with a previously recorded calibration curve, conclusions can be drawn about the concentration of the individual analytes. The data is evaluated using the device-specific Omion software.
A sample analysis takes around 3 minutes, depending on the analyte content of the measured samples.
To ensure the highest accuracy and precision of our measurements, the measuring instruments are regularly maintained and checked daily. In each newly started measurement sequence, chemical standards and certified reference materials are analysed before the samples are measured to prove the quality of the measurements.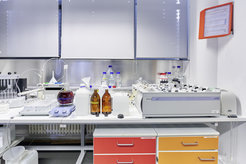 Analytes: NH4+-N, (NO3- + NO2-)-N, NO2--N, PO43-
Sample material: water samples & soil extracts
Sample volume: 10 ml
Sample preparation:
In addition to general routine applications, RoMA develops and optimises application-specific analytical measurement methods. One example is the newly established method for phosphate determination from Olsen-P extracts. Until now, this has been a particular challenge due to the separation of the resulting CO2 from the NaHCO3 matrix via a semi-permeable membrane. In cooperation with the manufacturer, we have found a way to quantify Olsen-P extracts on the phosphate channel by pre-diluting, acidifying and blowing out the sample.