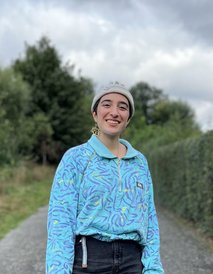 Negin Katal
Doctoral Researcher
Department Biogeochemical Integration (BGI)
Flora Incognita
Curriculum Vitae
Currently:
Ph.D. candidate of AI4Biodiv project
Academic background:
Ph.D candidate since 04.2021
M.Sc. Geo-Ecology / Landscape Ecology at Bayreuth University, Germany. Master Thesis: "Contribution of endemism to dark diversity on an environmental heterogeneous and taxonomically diverse oceanic island"
B.Sc. Biology / Botany at University of Tehran, Iran. 

Bachelor Thesis: "Propagate Chenopodiaceae Family with tissue culture"