Markus Reichstein appointed to DKN committee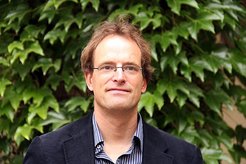 The mandate of the German Committee for Sustainability Research in Future Earth (DKN) as a national platform for shaping global sustainable developments was extended for further three years in December 2018. For this third term from 2019 to 2021, the Executive Committee of the German Research Foundation (DFG) has appointed nine members to the interdisciplinary body of the DKN, including Managing Director Professor Markus Reichstein from Max Planck Institute for Biogeochemistry.
The representatives of various disciplines such as climate research and adaptation, environmental research and ethics, development research, health science, economics, and cultural studies met in Berlin on March 1st, 2019 for their first constitutive meeting. They will support DKN in its task of identifying socially relevant topics, providing scientific support and acting as national representatives in the international Future Earth research programme.