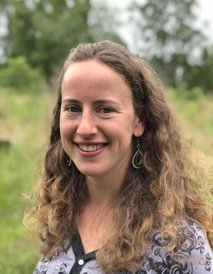 © A. Deggelmann
Alice Fritz (née Deggelmann)
Scientific Data Manager
Main Focus
Scientific assistent at Flora Incognita
collecting and organizing data material
quality control for plant identification
coordination of app extensions

Curriculum Vitae
since 11/2017: Scientist at Department Biogeochemical Integration, MPI-BGC, Jena
2014-2017: Master Evolution, Ecology and Systematics at Friedrich-Schiller-University. Master thesis: "Variabilität von Blatt- und Blütenmerkmalen im Hinblick auf eine bildgestüzten Bestimmung von Blütenpflanzen" in collaboration with

Flora Incognita

2011-2014: Bachelor BioGeoWissenschaften at University of Koblenz. Bachelor thesis: "Der Kohlenstoffvorrat der Böden des östlichen Tibetischen Plateaus – zusätzliches Speicherpotential bei Beweidungsausschluss?"