Susan Trumbore elected member of Academia Europaea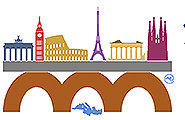 Prof. Susan Trumbore was elected a member of Academia Europaea in 2020. She was inaugurated during this year's annual member conference of the academy, and also presented a Balzan Prize keynote lecture "The Amazon and Global Change" on Thursday, Oct 20th, 2021.
The member conference "Building Bridges 2021" combines both the Academia Europaea and Young academy of Europe in virtual and hybrid plenary sessions in Barcelona, Spain.
Academia Europaea aims at advancing and propagating excellence in scholarship in all branches of sciences anywhere in the world, for the public benefit and the advancement of their education.