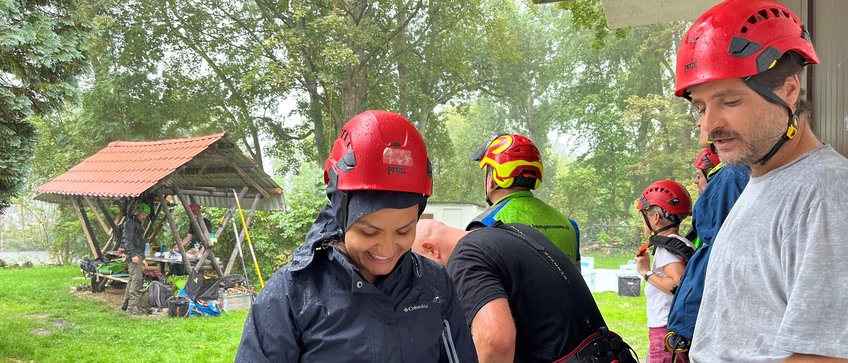 SKT-A course September 22
Rope climbing technique basic course
At the beginning of September, 4 employees from our group and Steffen Schmidt, as well as Konstantin Schellenberg, Eliane Gomes-Alvez and Daniel Marra, completed this physically very challenging course.
The aim is to be able to take leaf samples in Atto and also at other locations and to be able to attach inclination sensors to trees that cannot be reached in any other way.
The course took place in Golmsdorf and Jena at the specialist company for tree care ""Der Baummarder" and its owner Dirk Schwethelm, who led the course with the support of one of his "Baumgenossen" , Yves Krüger,
In this one-week course, plus a previous day of tree assessment and tree care, we learned a great deal about the various requirements of SKT, hazards, PPE, materials, knots, climbing techniques, safety and rescue techniques.
Particular attention was also paid to the necessary operating instructions, risk assessments and instructions.