MPI-BGC again features several of the world's most cited scientists.
In the annual ranking of the world's most cited and thus most influential scientists, five authors from our institute are once again represented in 2023.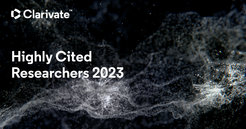 In the Who's Who of the world's highly-cited researchers, five scientists from our institute are again represented in 2023: Directors Markus Reichstein and Sönke Zaehle, as well as group leaders Martin Jung and Jens Kattge and former group leader Henrik Hartmann. As a result, the MPI-BGC is among the most cited Max Planck Institutes, as it has been for several years.
The annual ranking of highly cited scientists draws on the data and analysis performed by bibliometric experts from the Institute of Scientific Information at Clarivate Analytics. The publication and citation data come from the Web of Science, a web-based database containing the scientific literature of over 30,000 journal titles.