Note: the group was terminated in 2019. The pages are not updated any more.
---
TCCON maps
The Total Carbon Column Network TCCON was founded in 2005. Today, it includes 25 stations.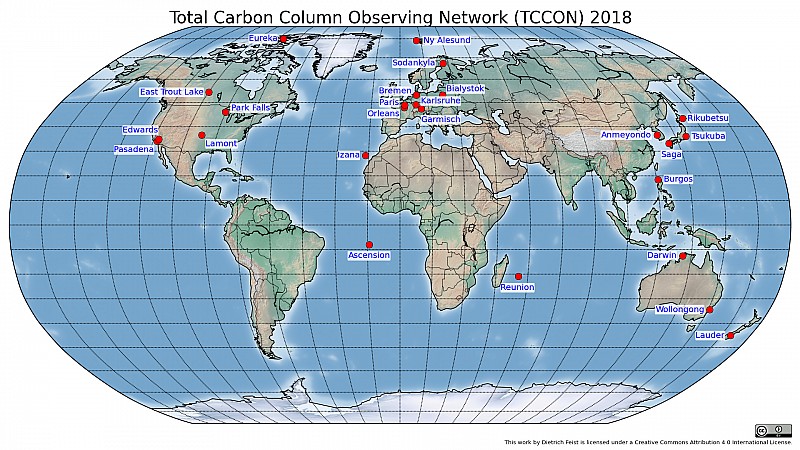 History
These maps are provided under a Creative Commons Attribution 4.0 International (CC BY 4.0) license. Feel free to use them for your presentations and publications as long as you leave the licence information intact. Click on the images to download high-resolution versions of the maps.
TCCON 2018

TCCON 2017

TCCON 2016

TCCON 2015

TCCON 2014

TCCON 2013

TCCON 2012

TCCON 2011

TCCON 2010

TCCON 2009

TCCON 2008

TCCON 2007

TCCON 2006

TCCON 2005